Today's IT leaders can benefit from a combined SD-WAN/SASE solution
---
Wireless networking is almost ubiquitous in the enterprise today. In a recent study, over 90% of Australian businesses said they currently use cellular connectivity as part of their business. This means many IT leaders are realising the cost and connectivity benefits of a wireless approach.
Wired networking is far from dead, but as dependency on wireless WAN grows, IT leaders must be prepared to adjust to the types of traffic — and the sheer volume of it — travelling through their networks. To safely and securely make this adjustment, IT leaders must invest in a combination of the latest software-defined wide area network (SD-WAN) and security technologies to ensure their wireless WANs can grow efficiently at scale.
SD-WAN and 5G
Many enterprises already acknowledge how SD-WAN can amplify speed and efficiency at the network edge. According to an EMA report, 71% of IT executive respondents said they use SD-WAN vendors to accelerate WAN. As enterprises moved away from relying entirely on wired connections, SD-WAN's ability to recognise and prioritise different transport types made it the best technology to securely transfer data for broadband and wireless WAN.
As more enterprises depend on 4G and 5G technologies, thereby introducing more transport types into their networks, SD-WAN will continue to be the best option to securely establish connectivity. This will be especially important with 5G standalone networks on the horizon, which will in turn enable network slicing. If enterprises want to ensure data is securely going to the correct network slices, they'll need the transport intelligence SD-WAN provides.
In the US, there are already real-life use cases, including in the public safety arena, where the secure data transport features SD-WAN technologies offer are in effect. In some cases those are even driven by public policy mandates. For example, multiple US states have passed laws instructing police departments to prioritise sensitive data transfers. These police departments are now required to provide priority traffic steering to confidential information. The best way to securely transfer this data from police departments who are leveraging wireless WAN — or police vehicles who have no choice but to operate on a wireless network — is through the secure traffic-steering capabilities of SD-WAN technologies.
Combining SD-WAN with other SASE principles
Protecting devices while they're on the enterprise SD-WAN is one thing. But as we all know, life is not so simple, and it's all but guaranteed that your organisation's devices will also be connecting to networks you don't control. So it's important to remember that devices that 'go out into the wild' will need additional security to protect both their network and the devices themselves.
Gartner's secure access service edge (SASE) principles provide robust guidance for security features that can protect devices no matter where they are. If service providers offer a cloud-based security solution that includes the features associated with SASE (zero-trust network access, secure web gateways, cloud security, security brokering and remote browser isolation), they can create security policies that follow their devices even when they leave the security of SD-WAN and go to unprotected networks.
Examining the previous police department example, there could be moments when a police officer takes their laptop from their vehicle — where an SD-WAN router securely transfers data — and moves into a courtroom to testify. With that move, they are now connected to the courtroom's Wi-Fi network or may even connect to a cellular network if the device is enabled to do so.
If the department leverages a cloud-based SASE solution, they can ensure the security policies that protect the laptop inside their wireless WAN network also travel with the device when it moves to other networks. This means if the laptop accesses the internet inside the courtroom, it can still get protection from malicious inbound traffic with ZTNA and also remain secure with remote browser isolation if the officer needs to access the web.
These security measures should resonate with IT leaders of all industries as their networks and their digital dependencies grow. In the world of hybrid work, there will be a growing number of mobile devices, from laptops to smartphones, and IT leaders will need to protect their networks and devices as those devices travel from network to network.
Today's IT leaders need to protect their data
Now more than ever, IT executives are keen to protect company data, especially as it travels from device to device. In today's world of uncertainty and rampant cybersecurity risk, that data holds unprecedented value for how executives will make decisions best for their business and employees. With networks proliferating and digital devices — both user-based devices and non-user based Internet of Things (IoT) devices — becoming more necessary, there are many avenues through which bad actors can access that data. However, if IT executives combine the secure transfer capabilities of SD-WAN with the premium security benefits of SASE, they can create a comprehensive security solution that protects their assets and network.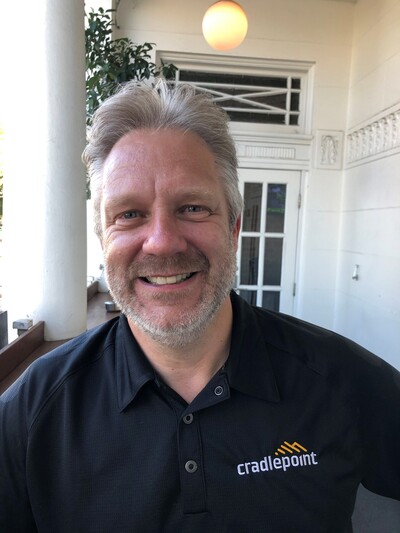 Top image credit: iStock.com/Maxxa_Satori
---